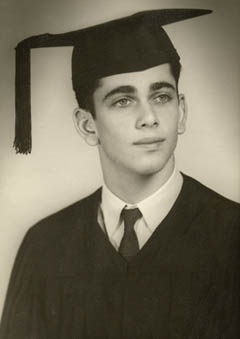 I'm Michael Rosen. I was born in New York City in 1942. I worked as a computer software developer for 35 years while pursuing my photographic ambitions in my free time. "Computer geek by day, sex photographer by night", was how the San Francisco Chronicle described me in a 2001 profile.
I've been doing erotic—and then sexually oriented—photography in San Francisco since 1977. I've pursued my muse via erotic nudes, action photographs of S/M sex scenes, studio sexual portraits and sexual art involving S/M, erotic piercings, gender play, and what I call "non-standard penetration." My latest work shows soft and romantic images of explicit sex that challenge the banality of pornography.
I photograph real people, not models, so don't expect silicone, big hairdos or washboard abs.